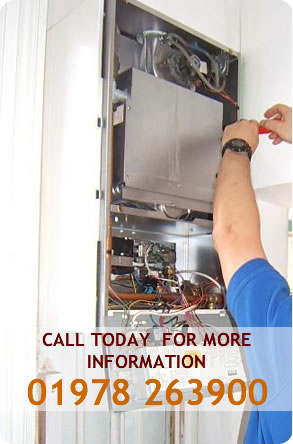 Where is the logic in paying for an annual contract to maintain a boiler *WHEN IT GOES WRONG* rather than preventing this from happening in the first place?
That's right - there isn't any logic in it!
Cliftons firmly believe that a well maintained boiler will last longer and keep you warm and safe for a lot longer than one that only gets seen when it breaks down.
Why is gas servicing important?
unserviced gas boilers cost more to run and are at risk of breaking down when most needed
deposits build up inside the boiler and central heating system which reduce the efficiency of the system
over time parts become worn and may break down causing the system to stop working
most importantly, regular servicing also reduces the chance of serious risks to life such as fires, explosions or carbon monoxide (CO) poisoning.
A regular service will address all of the above and keep the equipment working efficiently.
Call Cliftons on 01978 263900 to book your service now and make use of our fabulous special offer, have your gas fire serviced for £60.00 and get your central heating boiler serviced FREE this is a saving of £60.00
Cliftons carry out ALL types of servicing and breakdowns - CALL 01978 263900 for more information or to book.
Here at Cliftons of Wrexham we provide warmth, comfort and peace of mind. People know us, and in the background lie the skill, knowledge and expertise required to meet customer needs. Whether itís a gas fire, central heating boiler / system or controls, we have the experience to solve your problem efficiently.
Service and maintenance are what most people tend to ignore until itís too late and their system or appliances stop working.
Cliftonís of Wrexham urge everyone to have all their gas appliances serviced regularly.
Gas appliances that are left unchecked could be leaking carbon monoxide.
Signs that your appliance needs servicing.
Gas appliance not working properly
Your appliance is burning with a lazy yellow or orange flame
Pilot light keeps going off
There is increased condensation inside window
These are the appliances Cliftons can service
ALL GAS FIRES
FIRE AND BOILER Ė WATER ONLY
CENTRAL HEATING BOILER
MAINS WATER HEATER
WALL HEATER
AFTER YOUR GAS APPLIANCE HAS BEEN SERVICED YOUR GAS SAFE ENGINEER WILL ISSUE YOU A CP12 CERTIFICATE.
N.B. If parts are required during a service these will be charged extra.