Be Modern Deepline Convector Gas fire with Cast Trims - 5 years guarantee



This product comes with a 5 Year Guarantee.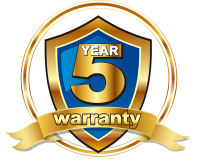 This is the hottest open fronted fire in the new Be Modern Gas Fire collection. That's because the radiant heat from the deep coal bed in supplemented by a convection system.
This cleverly draws in room temperature air via an inlet at the base of the fret,passes it through a heat exchanger and expels it as super-heated air over the canopy back into the room.
This technology not only boosts the heat output to 3.8KW but also the efficiency to 62%. If you love the open fronted look the Velocity is the investment to make.
Specifications
| | |
| --- | --- |
| Width: | 510mm |
| Height: | 630mm |
| Depth: | 198mm |
| Heat Output: | 3.8KW |
| Efficiency: | 62% |